Travel 503/1003 – key features:
can do everything that a 1.5 / 3 HP petrol outboard can, plus it's environmentally friendlier, quieter, lighter and more convenient

completely waterproof (IP 67)

on-board computer with GPS-based calculation of remaining range

solar rechargeable – including during the voyage

can be easily dismantled for transport and space-saving storage

a clean affair: no matter how or where you store your Travel, there's no risk of leakage or smells
We Will Not Be Beaten On Price - That's a Promise!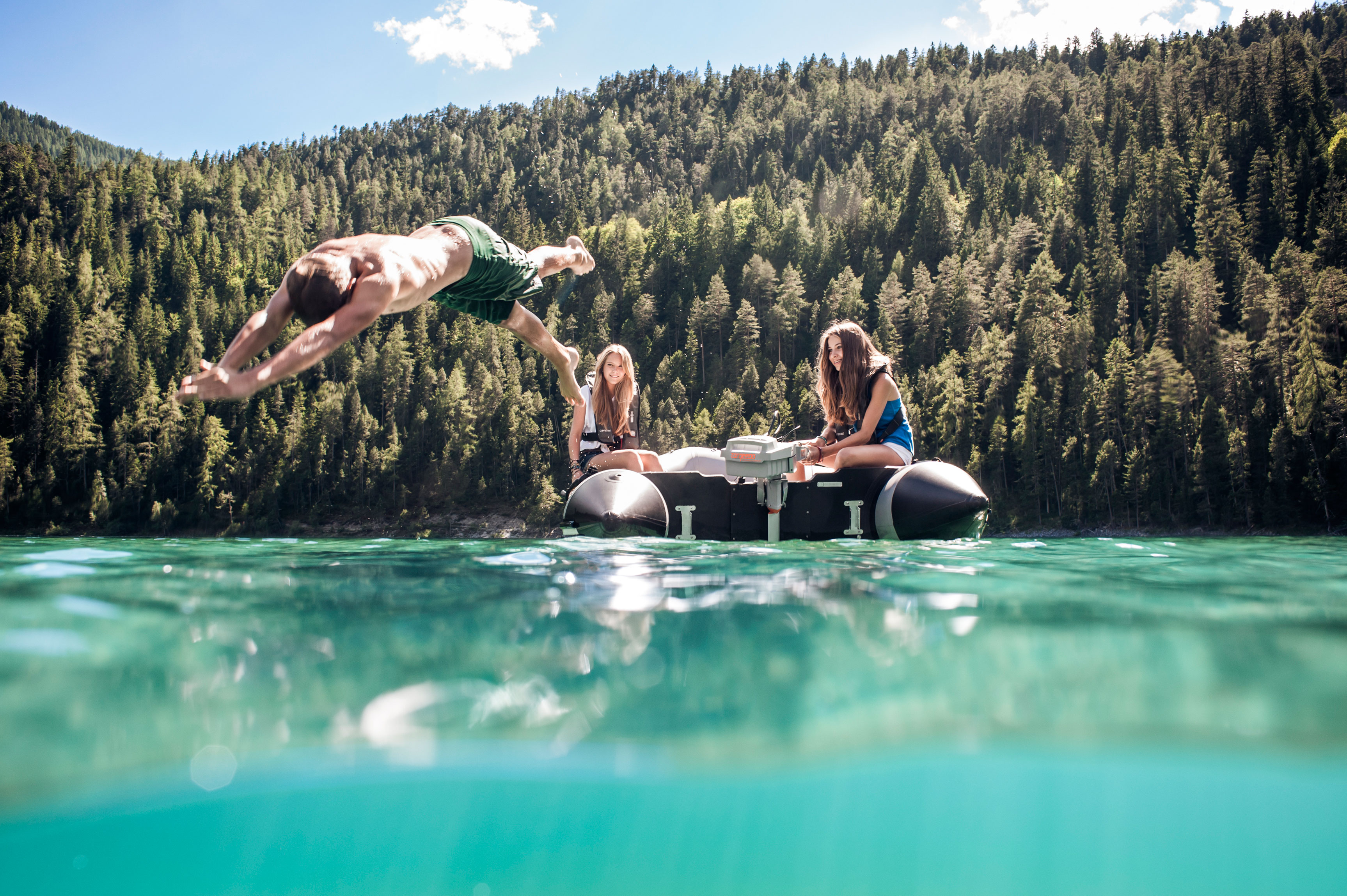 Which Travel for which boat?
Both models are suitable for inflatables and other small boats. For sailboats, we recommend the Travel 503 for boats up to 750 kg. The Travel 1003 easily propels up to 1.5 tons. Both models consume comparable levels of energy at the same speed. The Travel 1003 has a higher maximum power and offers over 60% more battery capacity, providing longer range. Both models are available in long and short shaft versions.
High efficiency outboard with integrated 320 Wh high performance lithium battery, 1.5 HP equivalent, including GPS-based range calculation, integrated information display, charger, short shaft version
High efficiency outboard with integrated 320 Wh high performance lithium battery, 1.5 HP equivalent, including GPS-based range calculation, integrated information display, charger, long shaft version
High efficiency outboard with integrated 520 Wh high performance lithium battery, 3 HP equivalent, including GPS-based range calculation, with integrated information display and charger, short shaft version
High efficiency outboard with integrated 520 Wh high performance lithium battery, 3 HP equivalent, including GPS-based range calculation, with integrated information display and charger, long shaft version